MUSICA CRISTIANA




RADIOS



para ti, y que puedas estar conectado con Jesús cuando este usando tu computadora.




has click abajo

AQUI.....musica
Música Cristiana

http://netoya.com/link/index.php?show=2

http://videos-cristianos.blogspot.com/




RADIO EN VIVO

http://www.unionradiogt.org/audiovivo/radio.htm

Música Cristiana

Consuelo para ti


http://www.pandora.com/?tc=a-004089-0130-1137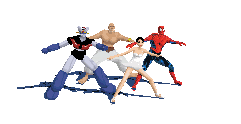 Televisión Cristiana

http://misionzoe.es.tl/TV-Cristiana.htm


Programación Para Toda La Familia
La División Norte Americana esta convencida que debemos utilizar tecnología del siglo XXI para alcanzar a los billones de personas que llenan nuestras ciudades y naciones alrededor del mundo.
La visión es de llevar el mensaje de Dios a todo el globo terrestre por medio de Esperaza TV y ser parte de los milagros que Dios esta haciendo a través de la televisión para terminar Su obra.
EN VIVO...
Amigos, 3ABN Latino es un canal que está dedicado a predicar los mensajes de los tres angeles de Apocalipsis 14:6-12. Solicitamos sus oraciones para que Dios continúe dirigiendo y bendiciendo este ministerio.
LIVE ONLINE...
Three Angels Broadcasting Network (3ABN) is the "Mending Broken People Network," a 24-hour Christian television and radio network. 3ABN's focus is to present programming which will reach people right where they are hurting. 3ABN offers divorce recovery programs, drug and alcohol rehabilitation, cooking and health programs, stop smoking and weight loss, programs that deal with children and family issues, organic gardening, natural home remedies, gospel music programs, as well as a variety of inspirational themes from the Bible for children and adults.
Today, surrounded by the rolling farmland of Southern Illinois, 3ABN beams its television and radio programming to eight satellites which carry it to every inhabited continent. 3ABN is the second largest Christian network in North America (in regard to numbers of owned and operated UHF stations). 3ABN's "down-home" approach and the absence of large fundraising efforts or telethons holds a special appeal for its viewers.


Radio Cristiana
Iglesia Adventista del Séptimo día en Fordham Church en Bronx New York.
El equipo de Tu Esperanza, Radio Adventista, somos un grupo de jóvenes que hemos reunido esfuerzos para llevar el mejor mensaje, educación, información y música a nuestra audiencia.
Nuestro concepto es llevar a todas las personas el mensaje del Evangelio a toda nación tribu y lengua, de una mnaer diferente y fresca a través de la Web, posicionándonos como la primera Radio Web Adventista de Venezuela.
LIVE ONLINE...
The Hope Channel is a Christian television network that seeks to bring everlasting hope to people around the world. We believe true inner peace and contentment is found in Jesus Christ. Our programming is designed to help people experience the abundant life that Jesus promised in John 10:10.
Our programs communicate our core beliefs from the Holy Bible:
God is love and He has revealed Himself in His Son Jesus Christ. 1 John 4:16; John 14:9.

Jesus is the divine Son of God and is not a created being, but is the eternal God. John 1:1.

Jesus came to this earth to live a perfect life without sin and give His life on the cross to pay the penalty for our sin. Romans 5:6-10.

When Jesus comes into our lives He makes us new creatures. 2 Corinthians 5:17. He writes His law in our hearts and we seek to live in a way that honors God. Hebrews 8:10; John 14:15.

Bible prophecy reveals that the end of this world is imminent and Jesus will soon return. Revelation 22:12.

Our mission is to help people prepare to not only live for Jesus in this world, but to also be prepared for His soon return. Revelation 22:17
EN VIVO...
Desde su primera transmisión, el 23 de diciembre de 2004, la TV Nuevo Tiempo ofrece una propuesta de calidad y creatividad para toda la familia. La variada programación de Nuevo Tiempo abarca diferentes áreas, como salud, educación, entretenimiento e información, todo en un marco de valores cristianos que buscan ser una opción diferente para la familia del siglo XXI.

Nuevo Tiempo es un canal que privilegia el optimismo y la esperanza, aportando conocimiento, valores y enriquecimiento espiritual a quienes comparten su programación.

EN VIVO...
La Red ADvenir es una organización Televisiva sin fines de lucro que nació milagrosamente en Octubre del 2002.
El pastor David Gates adquirió en Santa Cruz (Bolivia) una red televisiva de 6 estaciones en diferentes ciudades bolivianas para hacer llegar el evangelio a los hogares necesitados de Cristo.
La transacción se hizo sólo por fe, sin contar con el millón y medio de dólares que se requería, de esta cantidad sólo se pudo cancelar doscientos mil dólares y antes que pasaran los dos años que pacientemente esperaron los dueños, dieron un ultimatum para cancelar la cantidad total. De lo contrario las estaciones deberían ser devueltas.
LIVE ONLINE...
In 1997 LLBN started as a small-town dream to reach a big world. Today, with satellite coverage of every inhabited continent on the globe we are reaching millions of people with a message of whole-person wellness. Reaching into homes and hearts with Christ's healing touch, providing inspiration, entertainment, and education, LLBN has a compelling lineup of programming unlike any other.
We have arrived at the point where the LLBN philosophy of presenting the practical side of Christianity, has led to a working alliance with the world-renowned Loma Linda University and Medical Center, La Sierra University, Chameleon Communications, as well as several other institutions of science and learning, with whom we are producing health, lifestyle, and educational programming that enhances every aspect of the human experience. As we move forward in this powerful endeavor, we want to invite you to enjoy LLBN's programming, and participate in our growth and expansion.
Y pensar que a veces nos quejamos por cosas tan insignificantes como no encontrar estacionamiento cerca de la puerta de las tiendas!
http://www.youtube.com/watch?v=dvZ4GX5BUX4

ES IMPRESIONANTE!!!!!!!!!!!!! Por si todavia tenemos dudas de si somos capaces!!!!!!!!!!!!!!!!

Sin duda alguna mi gente debemos ser agradecidos por lo que tenemos y recuerden si tienes algo valioso a tu lado cuidalo mientras puedas. A veces queremos demostrar amor y valorizar cuando ya es muy tarde.
Los quiero mucho, que Dios les bendiga y que este video les sirva de inspiracion a todos.
Sinceramente
Mechy Rosario
Aprieta la direccion abajo y miralo hasta el final, entiendo que es unico y de excelencia
para comenzar el dia.

MUSICA CRISTIANA

http://www.playlist.com/standalone/21699501